ABOUT
Spectacular location - stunning design - state of the art amenities presenting TWINSTAR, a wondrous and ambitious by Evercon Developers. The project is all about opportunities, growth and reputation. It's about everything that's important for your business success.
We aspire to build two iconic structures which will completely change the way people shop, work and live in rajkot. TWINSTAR is ought to be saurashtra's first 22-storied eco-friendly business hub. It is a conveniently located scheme, easily accessible from airport, highways and railway station. It is built with an idea to draw footfalls to showrooms and visitors to businesses.
Ample parking would assure hastle free experience for customers while adding convenience to employers and employees. Separate lift for goods, office workers and visitors would ensure easy access and convenience. It is more like a business commune and shopping hub. It is fully-equipped with every modern day necessity, from conference hall to cafeteria and everything in between. It is conceptualized and built to re-define work, life and luxury.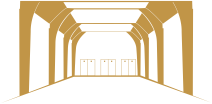 COMMERCIAL BANQUET HALL
Be it a business affair or a celebration, bring life to your event. Convenient for guest and suitable for any occasion, banquet hall would spell affluence.

PRIVATE SAFE DEPOSIT VAULTS
Keep the precious secured and locked. TWINSTAR plans to provide with personal vaults to keep things safe yet close.

STATIONERY ZONE
Stationeries are basics and offices are incomplete without them. A zone dedicated to cover all your stationery needs is something an office premises deserves.

STAFF LOUNGE
Happy employees are the key to better productivity. A well maintained staff lounge will keep them rejuvenated and dedicated at office hours.
CONFEREANCE ROOM AND MEETING ROOM
Meetings and conferences require proper decorum and set up. Proper rooms will allow a hassle free meeting without worrying about the venue and arrangement.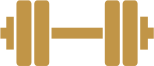 FITNESS CENTER
Fit body is a home to healthy mind. A fitness center will allow some health-work balance without wasting much time.

LANDSCAPED TERRACE GARDEN
Terrace offers the best view, so why not a terrace garden to create a space for unwinding. Get a place to relax, quick chats and some green therapy for screen-sore eyes.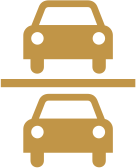 DOUBLE LAYERED BASEMENT PARKING
Why let parking issues play a spoil sport for visitors and employees. Ample space will allow comfortable parking and happy customers.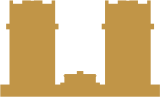 COMMERCIAL PROJECT OF 70 METERS HEIGHT
With businesses touching the sky, why not the office touch heights too. TWINSTAR is a commercial project reching 70 meters by height.

POWER BACKUP FOR COMMON AREA
Electricity is the necessity, and hence we provide proper power backup for common area to avoid any inconvenience during emergencies.

IGBC CERTIFIED ECO-FRIENDLY PROJECT
We believe in giving back to nature and hence we take a step by making our project eco-friendly. Let's take a step towards sustenance.

24X7 SECURITY WITH CCTV CAMERA
With the society shielding risks every day, work places need security. TWINSTAR plans round the clock secutrity and cctv cameras throughout the premises. Safety first!

MODERN FIRE SAFETY SYSTEM
When it comes to safety and prevention, latest techniques and modern expertise serve the best. Hence we invest in the best and latest.

LAVISH OFFICE ENTRANCE
Entrance speaks volumes about the business. We will take care of your first impression with a lavish entrance to the building.

GRAND RECEPTION FOYER
Let the visitors feel welcome with a grand reception foyer for easy commute and convenience.

AUTOMATIC HIGH SPEED ELEVATOR
TWINSTAR is all about perfect plan execution. Automatic high speed elevators are the basic for convenience and style.